I just wanted to take a minute to thank Dr. Patel for his help with my daughter. She has been struggling with a disease of the eye where a growth attaches itself to the eyelid and the eye ball. My daughter has had several operations and hasn't been able to get on top of it. Dr. Patel operated and was successful. My daughter is soooo happy. Her eye is working again. She can move it normally and no longer has the double vision. Thanks again to Dr. Patel. He is appreciated in our family.
Myron

I feel grateful to have been referred to Dr Patel and recommend him very highly. My Grandson told me I look years younger and others commented they love to finally see my eyes!
Johna Jarnagin

An unfortunate experience, because I now have to redo the ptosis surgery that I had Dr. Patel initially do. I guess I should've trusted someone else in the first place, because my droopy eyelid is still droopy, but hopefully when I get it 'fixed' by SOMEONE ELSE this time, everything works out for the better... His (as well as his team's) lack of clear instruction and attention did not make this a pleasant experience. They had a nonchalant attitude and hands off approach that left me with more questions than answers. The staff didn't even like each other, and Patel seemed like he had better things to do than follow up with his patients anyway... Don't expect much. Update: Dr. Patel reached out to me ASAP, to fix the issue and has assured me that he will take care of me! He explained in detail the general circumstances surrounding my situation and will be easing my frustrations immediately.
David M

Dr. Patel performed a CO2 laser procedure on my face. While the procedure itself was painful the results have been amazing. I am thrilled with the tightening of my eye lids and the wrinkle reduction. I was awake for the laser but I would recommend sedation! The week after was not too uncomfortable. The results 5 weeks later are well worth any discomfort. Dr. Patel as always was very professional and concerned about my comfort and recovery!
Mary Ohl

Dr. Patel lifted my eyelids and got rid of the bags under my eyes. The whole process was very profesional and the team did a very good job. I am very happy and pleased with the results. I would recommend this surgery and Dr. Patel to anybody considering the surgery!
Gladys E Prat

When I look at my before and after pictures, I feel blessed to have found Dr Patel. My before picture shows heavy upper eye lids that appear to make me look sad and older than my age. My lower eye lids were puffy and needed to match my new revised upper lids so naturally I did both. The after picture tells it all... I look radiant with bright youthful eyes and I don't look sad any more. If you are interested in having this same procedure, I highly recommend Dr Patel to be your Plastic Surgeon. He really knows what he is doing and can help you to look good again too.
Dawn Oler

Other Independent Reviews
(HEAD OFFICE)
BCK Patel MD, FRCS
65 Mario Capecchi Drive, Salt Lake City, Utah, USA 84132
Phone: (801) 585 6641/6646
Email: dena.magallanes@hsc.utah.edu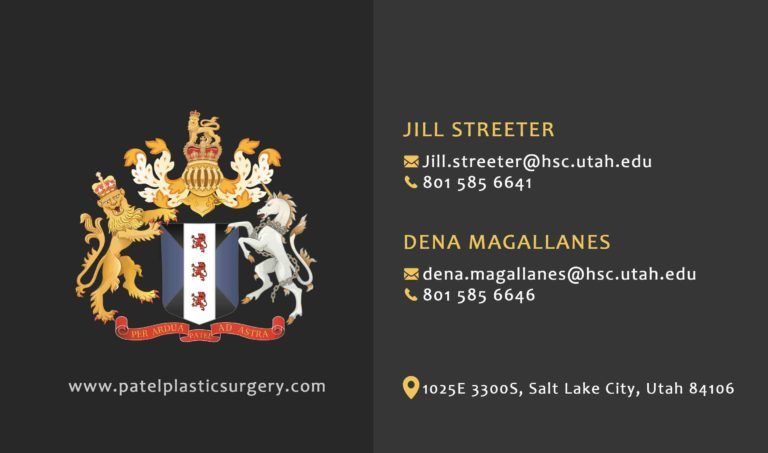 (HEAD OFFICE)
BCK Patel MD, FRCS
617 E Riverside Dr Suite 101
Saint George, UT 84790
Phone: (435) 215-0014
Email: drbckpatel@gmail.com
BCK Patel MD, FRCS
Insight Laser & Cataract Eye Specialists
2255 N 1700 W, Layton, UT 84041
Phone (801) 773-0690
Email: dena.magallanes@hsc.utah.edu
BCK Patel MD, FRCS
1025E 3300S, Suite B, Salt Lake City, Utah  84106 USA
Phone (801) 585-6641
Email: jill.streeter@hsc.utah.edu
Short on time? Simply send your enquiry here and we will get back to you with more information.
Site of the "English Surgeon". Dr. BCK Patel MD, FRCS, Salt Lake City, St. George, Layton, Orem, Mid-Town, London