FAT DISSOLVING INJECTIONS SALT LAKE CITY
FAT DISSOLVING INJECTIONS SALT LAKE CITY AND ST GEORGE
Deoxycholic Acid (Kybella) is a prescription medicine used in adults to improve the appearance and profile of moderate to severe fat below the chin (submental fat), also called "double chin."
The injection contains a naturally occurring molecule which eats away at fat and naturally found in human bodies. When injected properly, it selectively dissolves the fat cells whilst leaving all other cells healthy and intact.
Who is a good candidate for this treatment?
Any adult male or female with excess fat deposits under the chin may consider having this treatment done. It is important to understand that this treatment is not meant to correct loose skin and patients with a lot of loose skin may not be suitable candidates.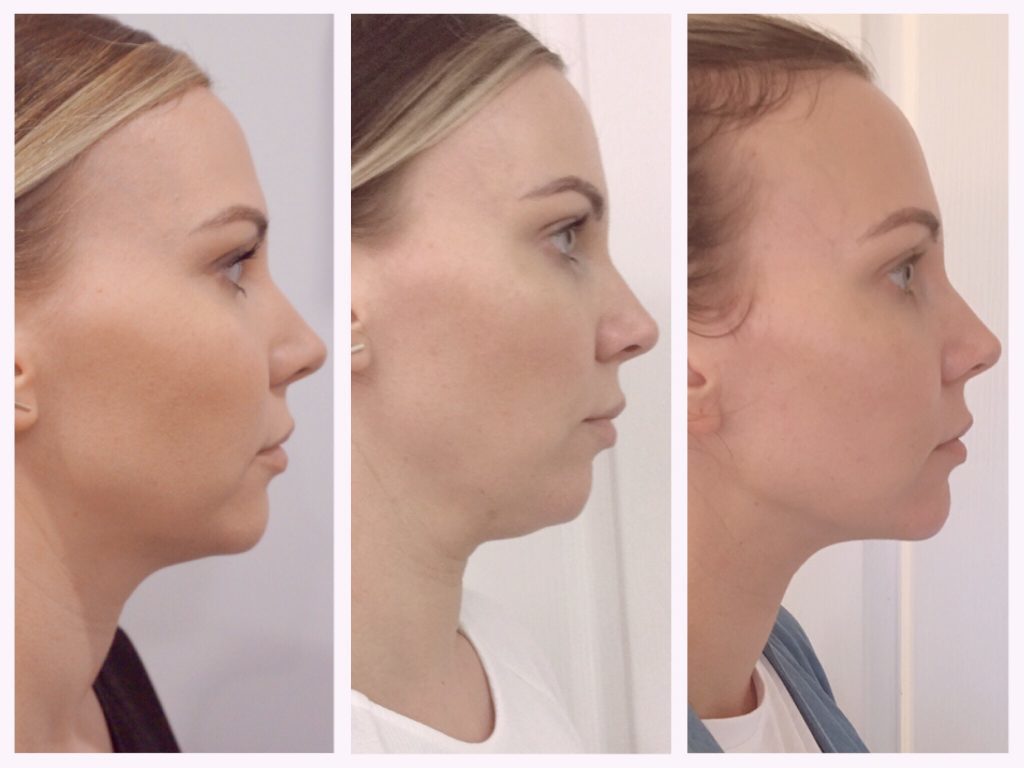 Is it safe to have this treatment?
Deoxycholic Acid is a naturally occurring enzyme in humans secreted by Gall Bladder. It is extremely safe and biocompatible to reduce double chin fat when used correctly by a qualified medical practitioner.
How is the treatment performed?
Area to be treated is first anaethetised using topical numbing cream and a very small needle is use to inject small quantities of the product in the skin. The whole treatment itself takes about 15 minutes.
Is It painful?
Most patients tolerate these injections extremely well. Some patients have reported of feeling some mild stinging sensation with each injection but its over very quickly.
Is there any downtime?
Most patients experience varying degree of swelling and bruising in the treated area. This can last for up to 5 days. Icing the treated area helps reduce the swelling quickly.
How soon will i be able to see the results?
Most patients see a visible improvement in the treated area 2 to 3 weeks after the first treatment. Second or third treatment session may be required if more dramatic improvement is desired.
Would I be able to go back to work straight away?
Yes. Patients area able to drive home or back to work right after the treatment. It is a classic lunch time procedure.
QUESTIONS?
Contact us today to book your obligation free appointment. Please click here.
Site of the "English Surgeon". Dr. BCK Patel MD, FRCS, Salt Lake City, St. George, Layton, Orem, Mid-Town, London
Short on time? Simply send your enquiry here and we will get back to you with more information.